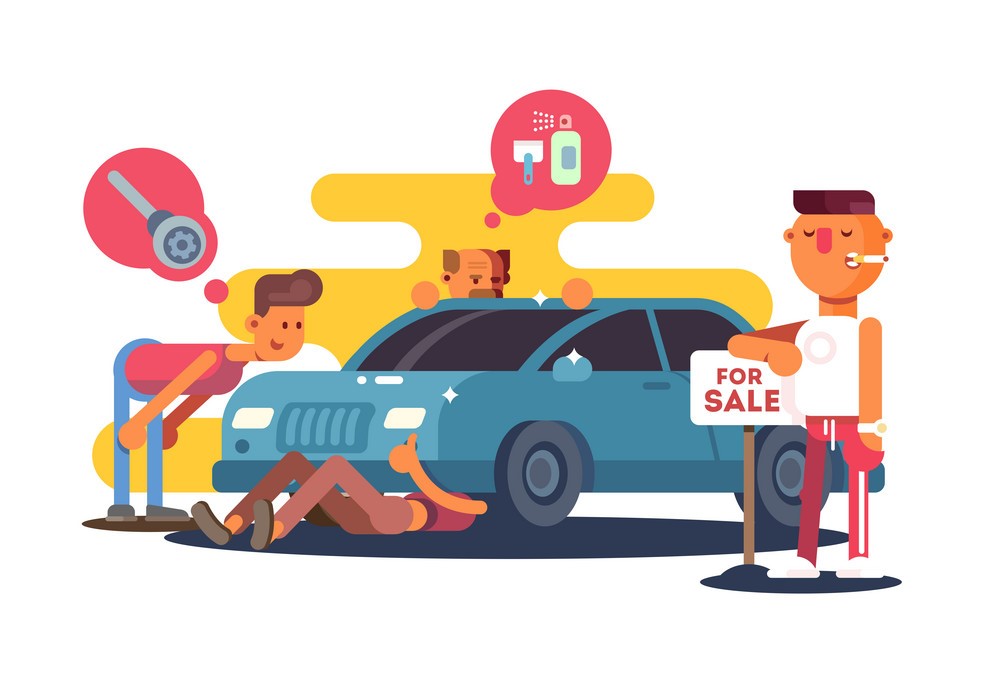 When people decide to sell a used car, they always want to know if it is better to sell it directly to a private buyer or a used car dealer. To answer this question, we need to know pros and cons of each choice.
First, there is a question you must ask yourself before you do anything: Can I trust complete strangers to expose my address or meet them on the corner of a gas station?
On one hand a private buyer pays more for the same car than a dealer, but on the other hand it is easier to trust old and notable companies like CarMax than someone you just met. Receiving fake checks and fake money orders or getting robbed are few examples of trusting strangers. Also handing your car to someone not knowing when paperwork will transfer. Even though most people are not scams or criminals, you want to be on the safe side.
When it comes to time management, being punctual plays a key role. Many of those private buyers who contact you and make schedule to see your car don't show up on time or at all. Then makes dealers a better choice for a serious seller like you.
The third important thing you need to consider when you sell to dealerships is their professionalism. Dealerships don't bother you after buying your vehicle. Some or most of the private parties want your warranty for any problem that may arise after they bargain and buy the car. Sometimes they become rude and aggressive.
If you have enough time to deal with different people and their attitudes, then selling to a private party would not be a problem but if you are busy with your job and daily errands– like most people – then selling to a dealership can make everything easier.
Now we made it so easy to sell your vehicles, even though we are not the only company to do this, we made it easier than our competitors like CarMax, AutoNation, Carvana, Vroom, etc. We made it stress free process for sellers to get appraisal and finish DMV paperwork with check in their hand in less than an hour. Also, we are proud to have lower overhead as well as streamline process to pay our clients more than our competitors on most occasions.
Are you looking to sell your used car? Let us give you a hassle-free appraisal. We can match or beat most dealer offers. Our appraisal process takes less than an hour and we give you cash offer same day! Schedule an appointment today! Book Appointment
Share