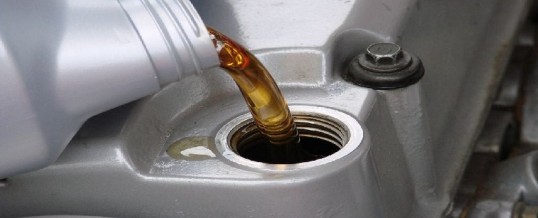 Oil is the lifeblood of your car. It keeps all of the components of your engine well lubricated and working efficiently. It also helps reduce the accumulation of varnish and carbon from collecting in your engine.
As you know, your engine can get very hot from all of the small explosions taking place every minute. Oil helps pull the extreme heat from the combustion chamber, preventing the engine from overheating.
Oil also keeps your engine clean by collecting deposits, varnish and carbons that build up in your engine over time. All of this eventually causes your oil to break down and turn into a thick sludge.
No matter how good your oil is, eventually the additives will break down and it will need to be changed. The common rule of thumbs has been to have your oil changed every 3 months or 3,000 miles, whichever comes first.
However, with every engine being different and since the manufacturer of the vehicle is the best judge of when to change the oil in your particular vehicle, you should always refer to the owner's manual for is the best oil change schedule.
The miles driven, rather than the length of time, is the most important factor in when to change your oil. Most manufacturers recommend that you change your oil every 5,000 to 7,000 miles.
The oil change schedule may also be affected by a couple of other factors. Extreme temperatures are a consideration, as is how hard the miles are and what types of conditions the vehicle is under during this time.
Changing your oil is one of the least expensive services you can have done to your vehicle and yet it's one of the most important. Sticking to a regular oil change schedule will definitely make your engine last longer so it's extremely important to keep up with.
Although we do not offer oil change services, we do encourage regular oil changes and overall car maintenance. If you take care of your car you can get more for it when it comes time to sell. And if you're looking to sell your car, then look no further than Trade-In Solutions Irvine. We will give you a free no hassle appraisal in about 45 minutes. If you like our offer we will pay you direct the same day! Take a look at how easy it is to sell a car with Trade-In Solutions Irvine!
Share