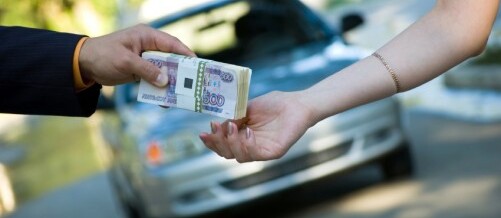 Trade-In Solutions Irvine makes it easy to sell your car in the most honest and profitable way possible. Created as a solution to the exhaustive process of haggling for the best price from a dealer, only to wind up with less money for your vehicle. Trade-In Solutions Irvine has streamlined the process of selling your vehicle, while offering the level of trust that should be expected.
We have balanced our efforts to give our customers the ease of taking their vehicles to a dealer and just handing over the keys with the profitability of selling their vehicles themselves. True, you don't have to sell your vehicle to a dealer, you can sell it outright yourself and, in most cases make more money. However, with this option comes the risk of your personal safety, not to mention the time and effort involved in marketing your vehicle so you can get as much money as you would using Trade-In Solutions Irvine. So the real question is, how valuable is your time?
Trade-In Solution Irvine offers you ease, safety and the best price possible for your vehicle. In fact, we have made the whole process of selling your vehicle, so simple that it's hard to believe there isn't a "catch". This is what years of haggling with car dealers has given the public, a sense of dishonesty. Let us prove to you that not everyone involved in car sales has only their best interest in mind.
We have come up with a process that is so simple, in less than an hour, you will have the most amount of money possible for your vehicle and with no hassle.
At Trade-In Solutions Irvine, we have streamlined our process into 3 easy steps:
Make an appointment

Have an inspection and appraisal

Get a check
That's all there is to it. The professionals at Trade-In Solutions are experts at appraising your vehicle, and the appraisal we provide is always free. We constantly follow auto market trends, and use the latest tools available, along with our decades of experience to give you the best possible price for your vehicle.
Our offer to purchase your vehicle will be honored for 7 days or 350 miles (whichever comes first) from the time the appraisal is written, with a $200 adjustment if the purchase offer isn't accepted the same day it's written.
If you accept our offer the same day as the appraisal, Trade-In Solutions Irvine will pay you with a check drawn on funds that are immediately available. We never pay with bank drafts which aren't immediately negotiable, like our competition. This is because we value our reputation for honesty, and we believe you should be able to access that money immediately.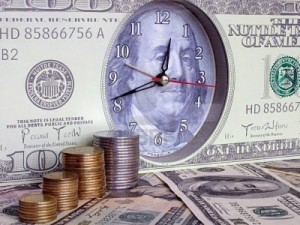 Time is Money
As they say, "Time is Money" we realize and respect the fact that your time is valuable. That is why we have streamlined the whole process of selling your car. From the appraisal inspection, to the completion of the documents and finally the payment. Our goal is to get you in and out in 45 minutes or less.
Our goal isn't to speed through things in an effort to confuse or trick you into selling your car to us, the whole process just shouldn't take that long in the first place. We suggest and even insist that you go ahead and get a trade-in offer from another dealer and bring it to us first, so we can show you why you should sell your vehicle to Trade-In Solutions Irvine.
Schedule an appointment today and see how easy it should be to sell your car with Trade-In Solutions Irvine! Share