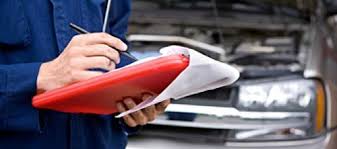 Finding a good sound used car has nothing to do with luck and everything to do with good sound research. That's why we put together these tips on how to inspect a used car.
Which is best?
Before you begin your search, make a decision on the type of vehicle you want, and then identify the most reliable make and model within that type of vehicle.
Inspect the vehicle
No matter who is selling the vehicle, always look it over thoroughly and, if possible, take it to a mechanic for a complete inspection.
Condition of the body
Carefully go over the exterior of the vehicle, looking for scratches, dents and rust. Examine all the lines of the fenders and doors for misalignment, which may indicate shoddy repairs.
Suspension
Walk around the vehicle, make sure it's standing level and not sagging anywhere, a sign of damaged suspension.
Tires
Check to make sure the tires still have good tread on them and there aren't any bald spots or unusual wear patterns.
Under the hood
Check all fluids, belts, hoses and look for leaks or wear.
Under the vehicle
Check for signs of leaks, rust or damage under the vehicle.
Interior
Make sure the interior is in good shape without damage to seats, carpet or dash.
Last but not least do some research on the dealer. Check with the Better Business Bureau for their rating and to make sure there aren't any complaints against them. If you are buying from a private party go with your gut feeling about the person.
These are only a few of the things you should check, but it's a start. Look the car over in detail and you will save in the long run.
Conversely, if you're looking to sell your used car, let us give you a no hassle appraisal for free. We can match or beat most dealer and private party offers. Our appraisal process takes less than an hour and we give you cash same day! Schedule an appointment today!
Share